Meghan Doyle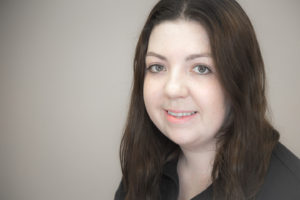 Meghan has worked in the animal industry since she was 16 years old. She graduated from Bristol Aggie in 2011, where she majored in large animal science. In April 2014, she left her job as a vet tech assistant to join the PPK9 team. She joined our team as a Kennel Care Attendant and now currently works as a Customer Care Specialist at the front desk.
Joining Performance Plus K9, and seeing the relationship Nancy Droukas and her dogs have, is what started Meghan's love for competition obedience. She is currently training her golden retriever, Jack, for competition obedience with hopes of being a competitive exhibitor, and earning Jack his UD title. Jack recently started his career in K9 nose work and is absolutely loving it!
Click here to see pictures of  Meghan's dog.
---
Kelly McGinn
Kelly grew up in the town of Middleboro where she still lives today. She graduated from Norfolk Aggie in 2012 where she majored in Vet Science and Canine. It was there she realized her love for dogs. Kelly came to work at Performance Plus K9 Activity Center in 2014 where she started off as a kennel care attendant then soon worked her way up to be a daycare supervisor.
Growing up Kelly and her family had a black lab named Mike for 15 years. In 2015 Kelly came to get her own dog, a golden retriever named Gadget. Starting at 8 weeks old Kelly has done training classes with Gadget starting with Perfect Pups through Basic Manners. Kelly has a goal of doing Competition Obedience with Gadget as he gets older. Aside from competition training Kelly does agility and nose work with Gadget. She enjoys the time they spend together learning and exploring these great activities and hopes someday to compete in them.
Click here to see pictures of  Kelly's dog.
---
Cassidy Wynn
Cassidy is a lifelong resident of Taunton, MA. She has been working here at Performance Plus as a Kennel Care Attendant and Train-N-Play supervisor since September 2014. She has always had a love for dogs and an interest in dog training. She currently assists with the Monday night puppy classes. She has learned a lot about dogs and dog training since working here, especially that each dog is unique and patience and consistency are essential. She is loved and owned by an adorable little French Bulldog named Fiona.
Click here to see pictures of Cassidy's dog.
---