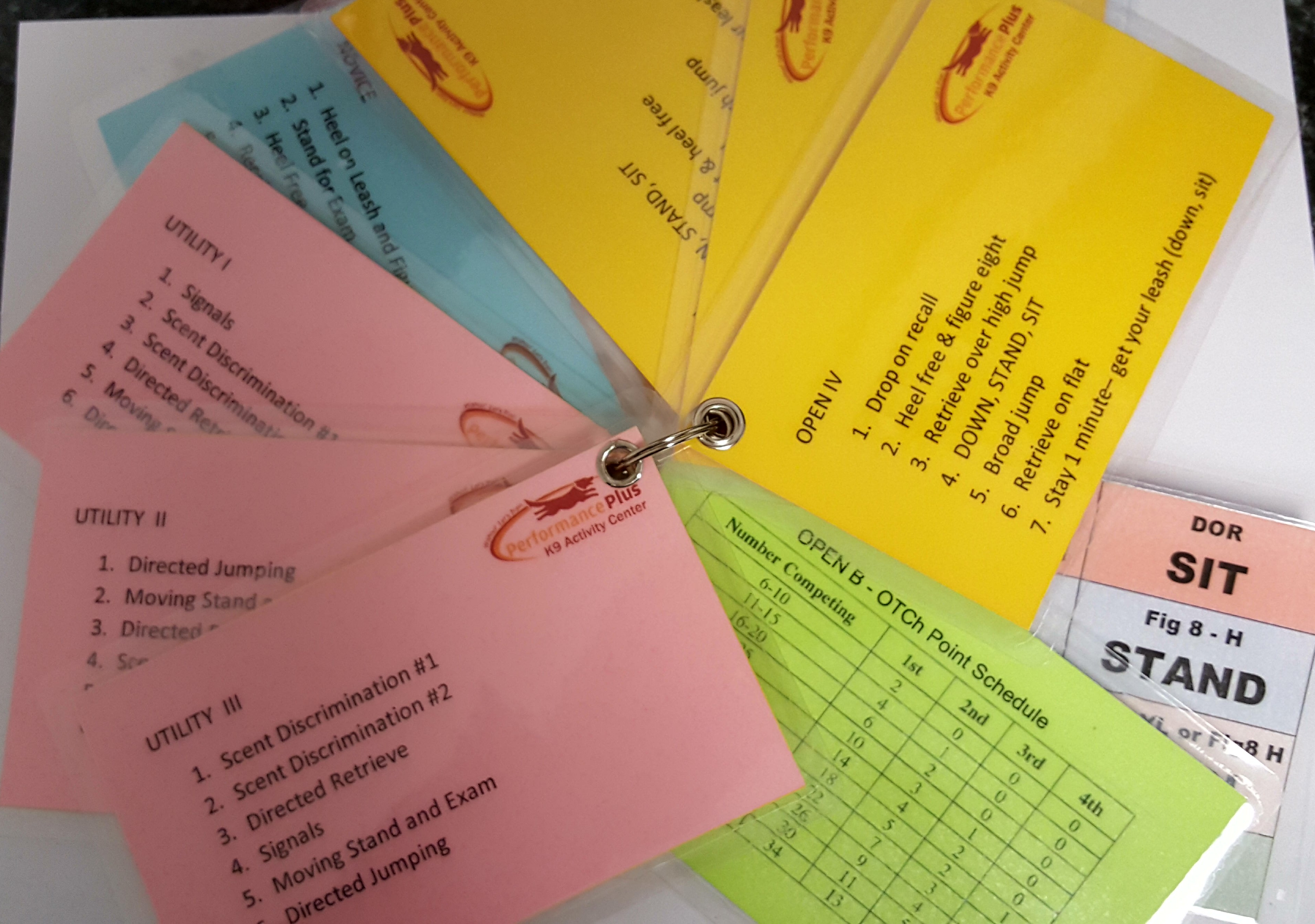 AKC Obedience Flash Cards
AKC Obedience Flash Cards-Novice, Open, Utility. Toss them in your training bag. Compact, handy reference tool for the new Novice & Open exercises effective January 1, 2019*. Makes creating a training plan much easier. Includes at-a-glance cheat sheet for Command Discrimination variations and Open and Utility OTCh point schedule effective August 1, 2019. Color coded, laminated cards on a wristcoil.
*Open exercise #7 STAND STAY – GET YOUR LEASH (not shown in photo) is on the current edition of the flashcards.
$20.00 plus $5.00 postage & handling.